Falco's flashy moves in Brawl

Time to learn about Falco Lombardi and his moves in Super Smash Bros Brawl, from the official Dojo update.
Falco originates from the Star Fox games, he's a pilot. If you like jumping, Falco's got the best jump around. He also like firing his blaster. His moves however have changed a great deal since his appearance in Melee.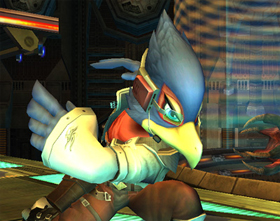 By my calculations... 42

Crime never sleeps.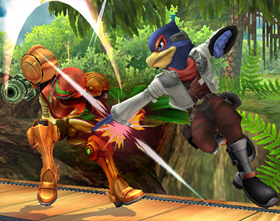 I'm not afraid of technology.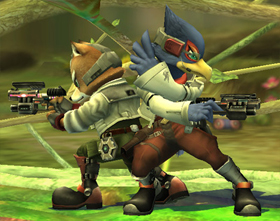 High 5! Don't leave me hangin'..
How to unlock Falco:
Play 50 brawls.
Clear the 100-Man Brawl.
Have Falco join your team in The Subspace Emissary.


Stop winning the poll!


All this dust is bad for my asthma.

Side special move: Falco Phantasm



Mmmm, bop.


Bai Bai Linky-san.

Down special move: Reflector
The reflector does what it says on the tin, reflects projectiles. You can also kick it towards your opponent and make an attack of it, but it's not all that strong.


I LOVE GAMECUBE!

Final smash: Landmaster
Falco's Landmaster handles a little more clumsily than Fox's, it's also less powerful. On the other hand, it can fly, so pick up some foes and get ready for blast off.


All aboard..


Next stop, the Lylat system.