Ganondorf's moves in SSBB

Ganondorf is a demon emperor from the Legend of Zelda games. Formerly a king of thieves, you can bet he's up to no good. He's a real weighty opponent, and Sakurai wants to tell us all about his moves in Super Smash Bros. Brawl.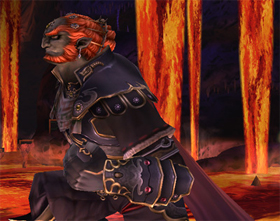 I can't even find anything worth stealing.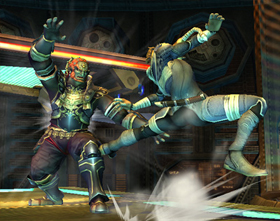 Wait! We could be friends.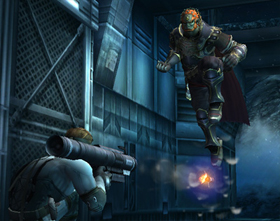 Fat men can jump.

I swear to fight for what is wrong.
Unlock Ganondorf
Play 200 matches or more in Brawl.
Using either Zelda or Link, clear Classic on Hard difficulty or higher.
Get Ganondorf to join your party in The Subspace Emissary (save Link and Zelda).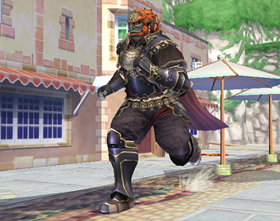 [Hey! That guy stole a banana!]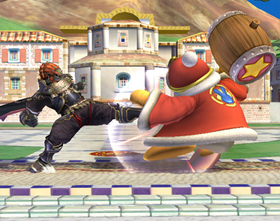 I don't believe in Santa Claus.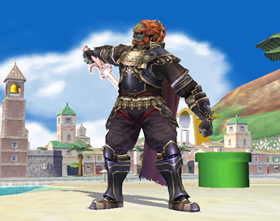 Ehehe, these pants are itchy.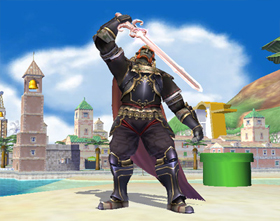 Yep, I need a bath.
Side special move: Flame Choke
Being choked and burned at the same time is a bad experience. I don't recommend it to anyone.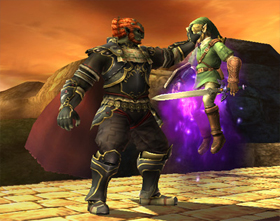 Use the force, Luke!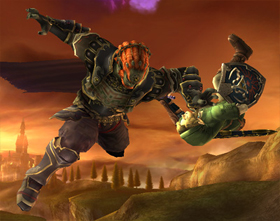 Wham bam chokeslam.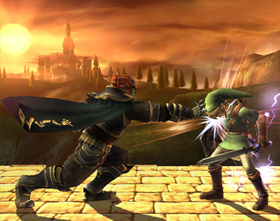 Up special move: Dark Dive
The purple flame effect is known as "Darkness", stickers can be used to boost this.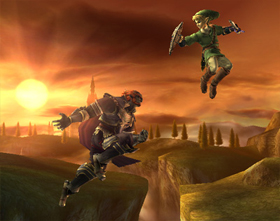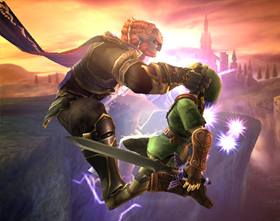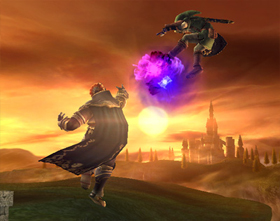 Final Smash: Beast Ganon
For his deadliest move, Ganon turns into a huge beast form of himself. It looks something like Giga Bowser.

What's happening?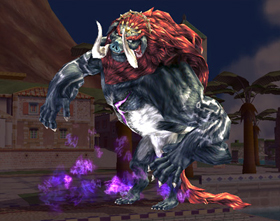 I'm a monstrosity ;_;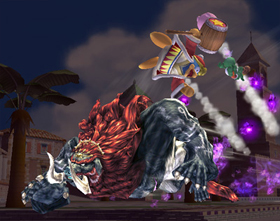 Good doggy...