Luigi's Mansion stage in SSBB

As you may already know, the mansion first seen in Luigi's Mansion is a playable stage in Super Smash Bros Brawl.
This creepy place is no ordinary mansion, if you hit the pillars parts of it will come crashing down. You can level the whole thing, but after a while the spirits will rebuild.
To unlock the mansion you just have to play as Luigi in three brawls.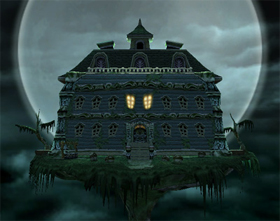 They're creepy and they're kooky.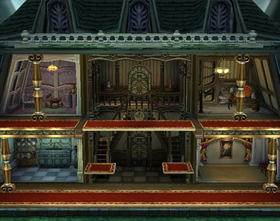 The world is yours.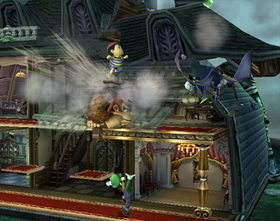 ZOMG NESS! Next time we're fighting at your place.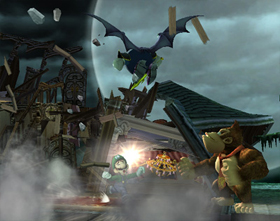 They don't build em like this any more.

Mario said it'd never last.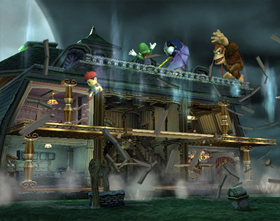 Thank you Jebus!