Mr Game & Watch is bringing some retro flavor into the modern era in Super Smash Bros Brawl. He comes from a gentler time (1980) when LCD games were all the rage. What moves has he got up his sleeve? Let's take a look.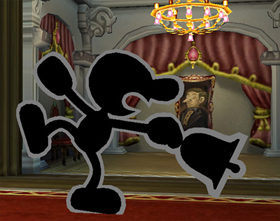 Come and get it!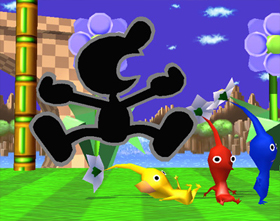 AGH! What are these things?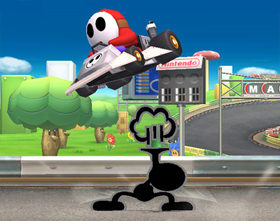 Flying cars eh. Never had those in my day.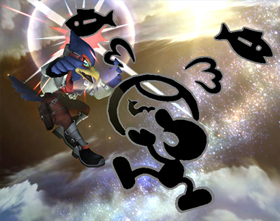 This guy seems angry, birds like fish right?
Unlock Mr Game & Watch:
Fight in 250 brawls
Clear Target Smash with 30 different characters on any single difficulty level
Have Mr. Game & Watch join your party in The Subspace Emissary
Side special move: Judge
G&W pulls out a random number between one and nine, this decides what attack will happen. Nine is the best, opponents will get hit hard, as if it was by the home run bat.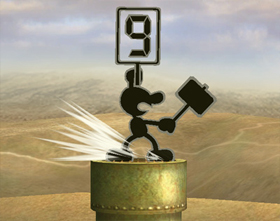 This pipe is highly satisfactory.
Down special move: Oil panic
Mr Game & Watch can catch three projectile attacks in his bucket. When it's full, he can launch an oil splash attack. This could come in useful when in team battles, as you can have your teammate fire right into the bucket.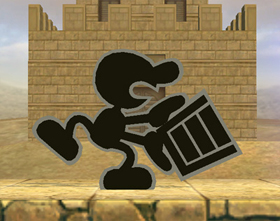 There's a hole in my bucket.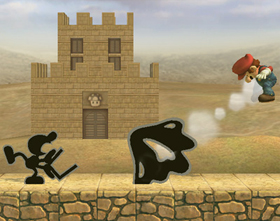 Dear Mario.

Nothing beats a bucket of plasma in the morning.
Final smash: Octopus
This octopus might not look too intelligent, but he's got some size about him. You have to tap the buttons though, else his tentacles won't move.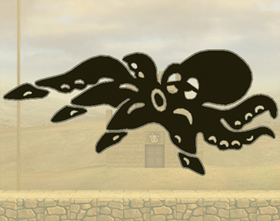 Wait.. What.. Did we find Nemo yet?

Hi green dude.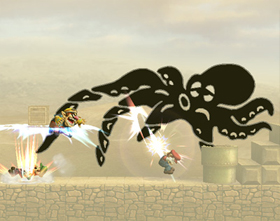 My bad, you guys.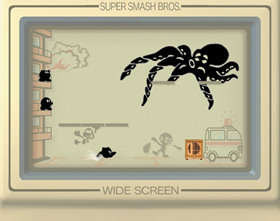 *blip* *blip* *wibble* *beep*