R.O.B. wants a piece of you

We're taking a look at R.O.B. and his/its moves today for the Super Smash Bros Brawl update from Sakurai's Dojo.
R.O.B. stands for Robotic Operating Buddy, and he originates from the old time NES days.
Unlock R.O.B.
Play 160 brawls
Get 250 different trophies
Get R.O.B. to join your party in The Subspace Emissary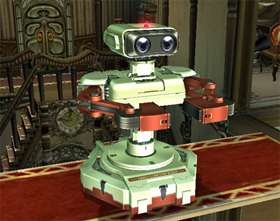 Number 5 is alive.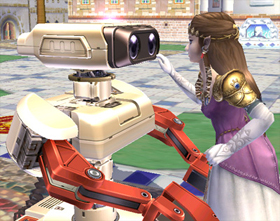 Stephanieeeee.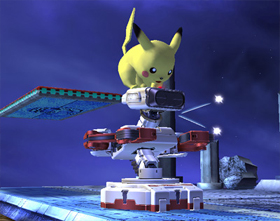 Electric rodent. Threat level: Maximum.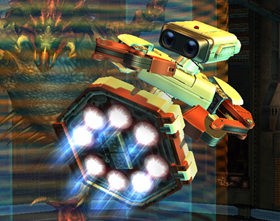 Hey this is new.
Standard special move: Robo Beam
This fast laser shot is one of your key moves playing as R.O.B.. It can go through opponents, and you can change the angle of fire, which means you can bounce it off walls. After firing it you have to wait before it's usable again though. If you don't use it for a while it'll become a Super Robo Beam.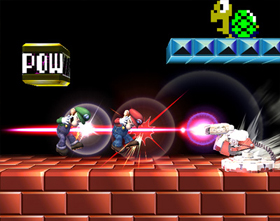 This might sting a little.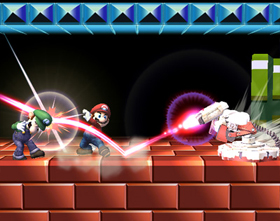 BOOM! HEADSHOT!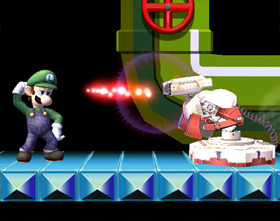 Malfunction. Need input.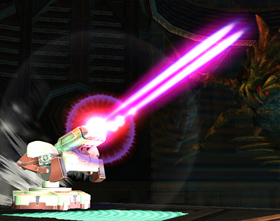 Ahh, sweet relief.
Side special move: Arm Rotor
Pressing the button continuously you can build up the power of this spinning move. It can also reflect projectiles.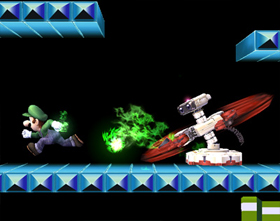 It wasn't me.
Up special move: Robo Burner
Using boosters, R.O.B. can take to the air using this move. Fuel is limited unfortunately, so this won't last forever, but each time you land your tank gets filled again.

Up up n away!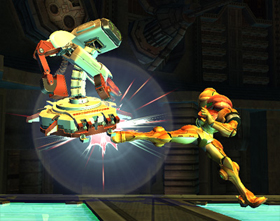 Many fragments. Some large, some small.
Down special move: Gyro
The Gyro item can be powered up and thrown. Once charged up it's pretty strong, other fighters can also pick it up and make use of it though.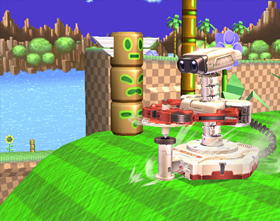 A little more.. little more..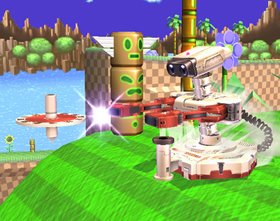 BAM!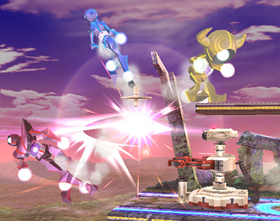 NO DISASSEMBLE!