Spear Pillar stage in SSBB

Spear Pillar is a stage in Super Smash Bros. Brawl. It has a special importance to Pokemon and is where Dialga or Palkia could originally be found.
While fighting on this stage you might experience some weird effects, such as it turning upside down, or time slowing.
Unlock Spear Pillar
You unlock this stage by completing Event 25: "The Aura Is With Me".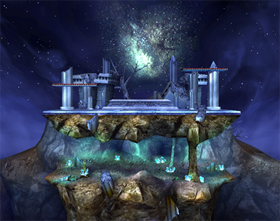 This place gives me the willies.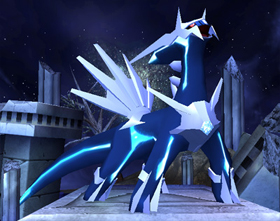 Behold! I am teh magnificent!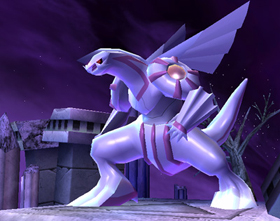 What.. dude, I'm big boned.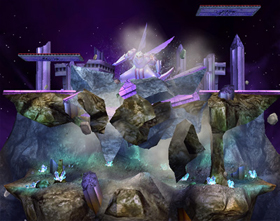 The diet starts tomorrow.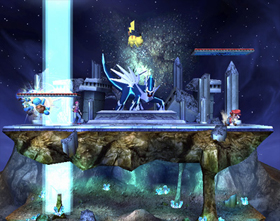 One to beam up. Make it so. Engage.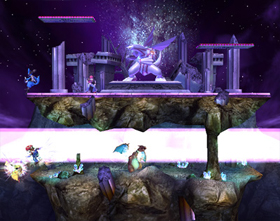 Those night trains always keep me awake.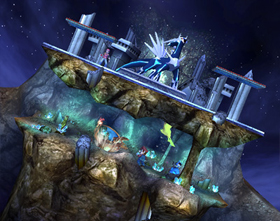 Yea, but the rent is cheap.

I want Psyduck.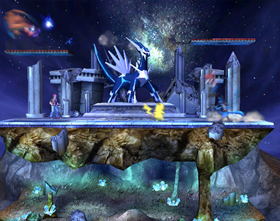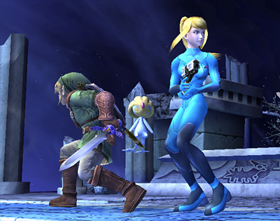 I thought that was Midna for a sec.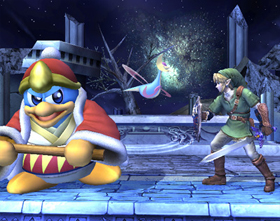 That don't impress De much.