Crazy WarioWare stage in Brawl

There's a wacky new stage in Super Smash Bros Brawl based on the world of WarioWare. Wa-haaa!
WarioWare is famed for micro-games that last only 5 seconds, this is incorporated into the stage's gameplay during battle.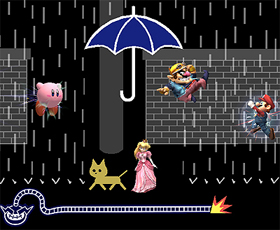 Doesn't Peach have her own umbrella?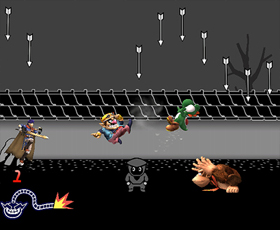 DK: Duck 'n cover!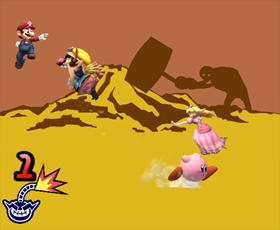 Wa-haaa, Italian for lunch.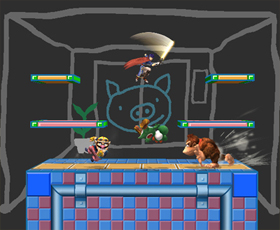 Ike missed.