Waluigi in Brawl

Don't get too excited, he's an assist trophy. That's right, Waluigi will be assisting you (or beating you up) in Super Smash Bros Brawl.
Waluigi comes equipped with a tennis racket, long legs and a mean grimace. He's relentless in his attacks, if you get stomped into the dirt then don't expect any mercy. It's the way he was raised.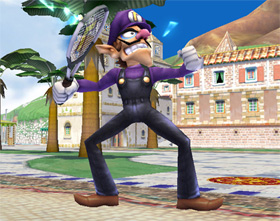 This place looks too happy.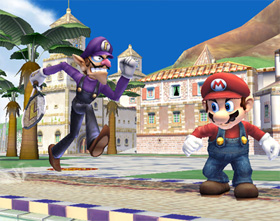 Hey don't I know you from somewhere?

Yuck, you've soiled yourself. Get away from me.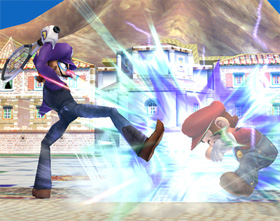 Treat em mean, keep em keen.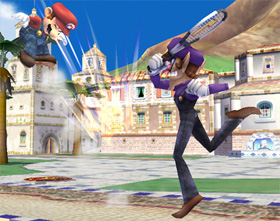 You can not be serious!