Wario shakes up a 2D platformer
Some early screens suggest that the previously announced Wii title Wario Land: The Shake Dimension is to be a 2D platformer.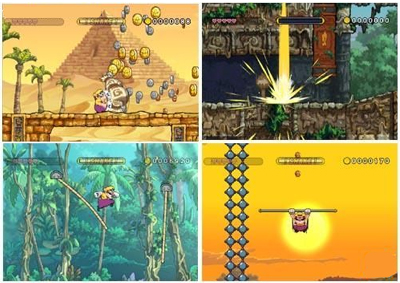 The game will have you holding the Wiimote sideways to control Wario in a traditional way, but as the name suggests, shaking moves will be made too. Cut-scenes will help push the story along.
Wouldn't this be better suited to WiiWare than a full blown disc release?