Wii cars touring Canada

If you live in Canadia you might catch a glimpse of these Wii cars this summer. They're coated in blue and white as in the adverts.
They're pimped too, there's a screen fitted in the back to play Wii on. Just don't expect them to be driven by the "Wii would like to play" men.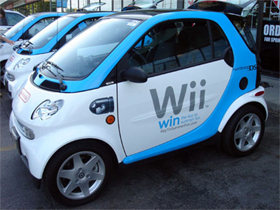 Zoom zoom zoom.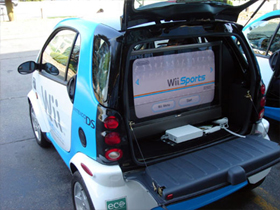 There's no junk in this trunk.