Wii U web browser info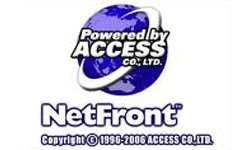 Couch surfin'
Nintendo has put out new details on the web browser that will be built into the Wii U console. It will be running NetFront browser (NX v2.1).
The good news is that browsing will be supported on both the TV and the smaller screen on the Game Pad. Single-touch screen functions will be available, but not multi-touch.
You won't be able to save or upload videos or pictures.
Plug-ins (e.g. Flash) not supported.
HTML5 is supported.
AAC sound codecs supported, as well as H.264 and MP4 video codecs.
Another cool feature of the browser is multi-tasking. Players will have the ability to pause their game, bring up the browser screen to search for hints (or read Wii's World), then re-enter the game where they left off.