Yoshi sprouts wings in Brawl

Yoshi's final smash in Super Smash Bros Brawl is something we haven't seen him do before. He grows wings and for a short time he can fly around spraying flames and fireballs. I suppose this makes him more of a dragon than a dinosaur.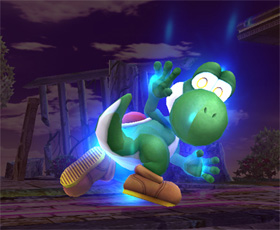 HNNNG! I really need to go.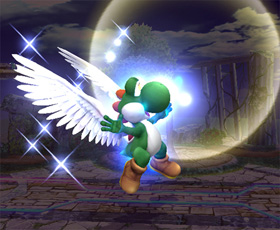 Eek too late.... oh? Wings eh.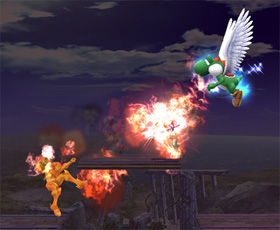 Why are sparks coming out of my ass?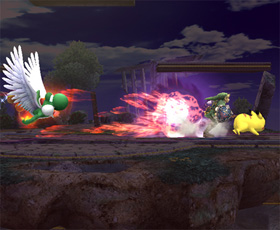 BAAAHAHA Kentucky Fried Pokemon.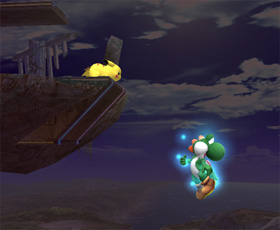 Remember me as a hero.