Yoshi's back in Smash Bros Brawl

Another veteran fighter revealed today on the Super Smash Bros Brawl blog. It's that lovable scamp Yoshi.
Yoshi's up-special-move is called the 'Egg Toss', which allows him to jump further. Don't you just wanna pick him up and give him a squeeze?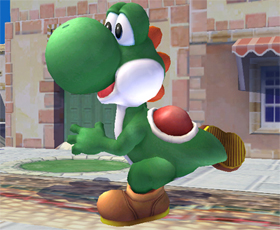 Hitting the nearest fruit stall.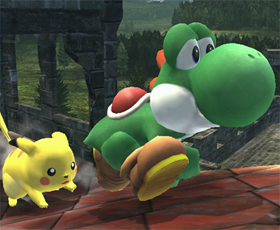 Pokemans scare me.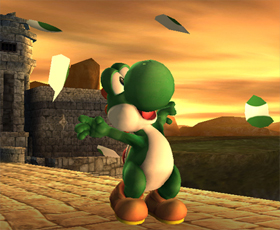 Birth of the antichrist.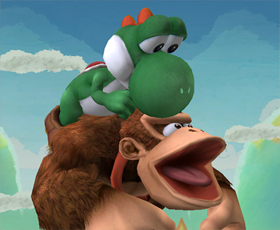 Dude you've got lice. I'm serious.