Zelda in Smash Bros Brawl

In today's Smash Bros Brawl update, Sakurai announces the return of another veteran character: Princess Zelda.
She comes equipped with a toned down color scheme. Apparently she's not much of a mover, but magical powers give her some clout.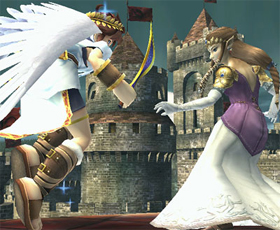 Who's castle is that?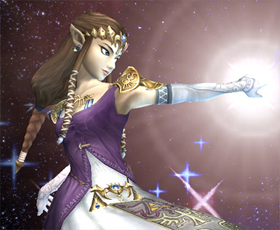 Allakhazam, alla ka boo, wham bam boop.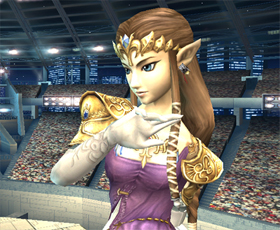 And the blur goes wild.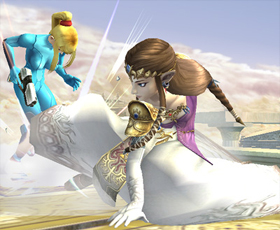 Samus has a bad time.