Zelda shows off her moves

Let's take a look at Zelda's moves in Super Smash Bros Brawl, courtesy of Sakurai's official Dojo update today.
Standard special move: Nayru's Love
Nayru's love is the tough kind of love. Crytals appear at Zelda's sides and start revolving around her, acting as a shield against projectile attacks.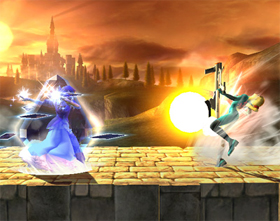 Look what I just dug up..
Side special move: Din's Fire
This one only works well if you charge it up using the special move button. Tilting up and down allows you to aim the flame, then bam.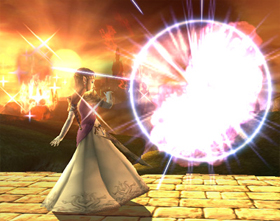 I fired a dud.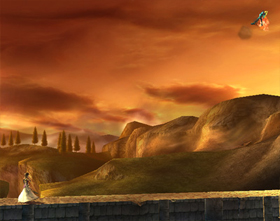 Don't forget to write!
Up special move: Farore's Wind
If you find yourself at peril in the air, this move can help you get back to safe ground. After a short whoosh Zelda will disappear and fly in the direction you're holding the control stick.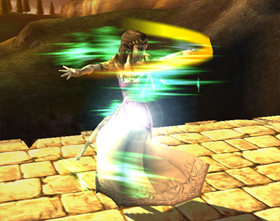 Watch me! Are you watching?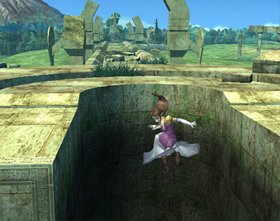 Yea, I er.. meant to go down here. Looks fun. Eep.