Zen Pinball 2 coming to Wii U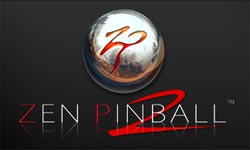 Themed tables galore
Zen Studios have a long track record of making pinball games, so it can only be a good thing for pinball fans that they're bringing Zen Pinball 2 onto the Wii U eShop in North America and Europe.
Better yet, the game will be a free download with free trials of all tables. After trying tables out, they can then be purchased as DLC. Here's a list of tables:
Classic Pack: Tesla, El Dorado, V12 and Shaman.
Marvel Pinball featuring Spider-Man, Wolverine, Blade and Iron Man.
Marvel Pinball: Avengers Chronicles featuring Marvel's The Avengers, Infinity Gauntlet, World War Hulk, Fear Itself.
Marvel Pinball: Vengeance and Virtue featuring X-Men, Thor, Ghost Rider, Moon Knight.
Individual DLC Tables: Excalibur, Earth Defense, Sorcerer's Lair, Paranormal, Mars, Epic Quest, Plants vs. Zombies, Fantastic Four, Captain America.
That's a lot of tables, you must agree. Several GamePad features are supported too - like using the touch screen to control the plunger. National and worldwide leaderboards will be maintained to track the best players. You can also take a break from the TV and just use the GamePad to play, as is common in other Wii U games.
Here's a trailer:
Zen's official blog says the game will be out sometime this month, so the pinball wizards out there won't have long to wait.