Zero Suit Samus special moves

Zero Suit Samus shows off her special moves in today's Super Smash Bros Brawl update.
The first is a stun-gun known as the Paralyzer. You can charge it up a little, if you get someone with it you'll be able to add extra attacks while they're stunned.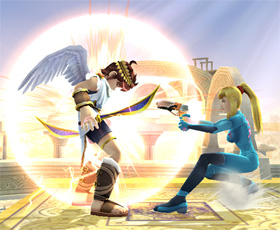 Freeze scum!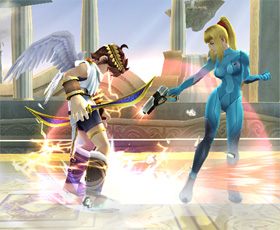 Ohhhh, right in the...
Then there's the Plasma Whip, a stronger attack where Samus' gun turns into a lash of plasma.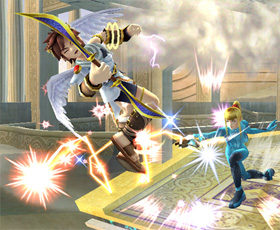 Jesus wept.
Her third special move is called the Plasma Wire, it can be used as a recovery method to latch onto ledges, or to draw enemies closer to you.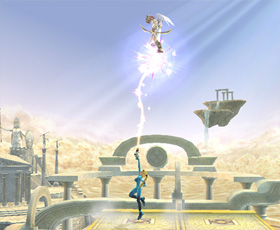 Get over here!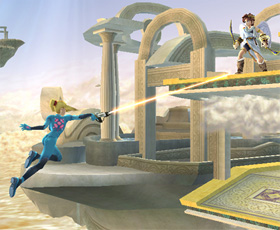 Me Jane, you Tarzan.