MotionPlus accessory gives 1:1 moves
A small accessory that connects to the base of the Wiimote has been announced. It's called the MotionPlus and promises to bring true 1:1 motion to Wii games, as opposed to shakes and waggles.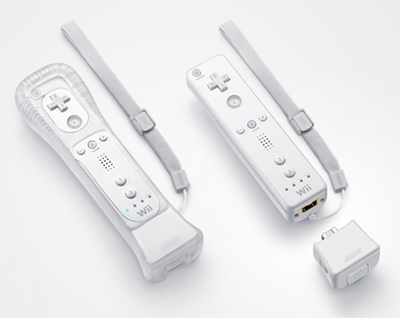 The MotionPlus combines with the remote's accelerometer and the sensor bar to offer more advanced movement detection.
"Every slight movement players make with the wrist or arm is rendered identically in real time on the screen, providing a true 1:1 response in their gameplay. The Wii MotionPlus accessory reconfirms the Nintendo commitment to making games intuitive and accessible for everyone".
More details are expected at the E3 conference tomorrow.