Boogie mic, box art & game info

At a recent European event, Electronic Arts unleashed some more information about Boogie.
Music tracks likely chosen to suit each region.
The video creator will allow for 3D glasses usage.
40 tracks included, all covers.
Wii controls with depth, shake the Wiimote in four directions, A button to change move sets, B for combos, Z for character lip-sync and stick for movements.
Boogie-meter similar to the meter used in SSX Blur.
We also have a picture of the mic used: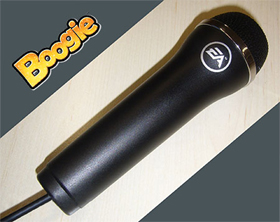 Rock the Boogie mic.
Last up is the box art, cherish it.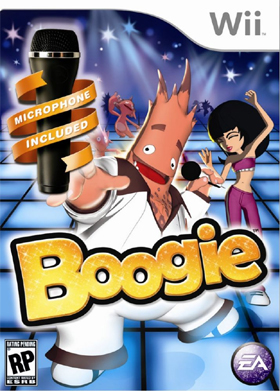 Boogie box cover.