SimCity Creator on Wii

Japanese magazine Famitsu has revealed some information about a new SimCity game on Wii called SimCity Creator.
Similar to previous games in the series, this one has you building a city on a grand scale. In addition to regular cities, a number of 'themes' are available, including:
Greek
Egyptian
Japanese (traditional)
Futuristic
Crystal
Sweet (cakes and candy etc)
Las Vegas
Jungle
Hindu
Mediterranean
Many types of buildings can be created - residential homes, shopping centers, sport stadiums. It's not all smooth sailing though, as your city will be attacked by a number of strange phenomenon. These include the likes of dinosaurs, UFOs and asteroids - all with the potential to wreak great havoc and give your citizens a bad time.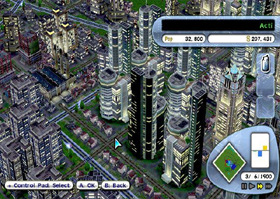 The game aims to take advantage of the Wii's unique capabilities. Players will trace roads, lay tracks and cables using the Wiimote. When you're satisfied with your work, you can fly around your creation in the Mayor's helicopter. There's also the option of using the Nintendo Wi-Fi Connection to post your city online and have it rated by others.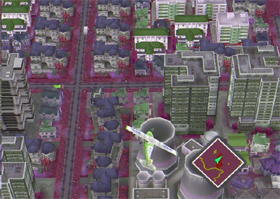 Eeeexcellent
SimCity Creator hits Japan this September. A 2008 release for the US is likely.