Dress to Play: Cute Witches trailer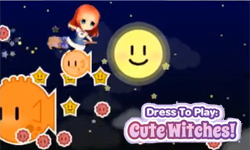 50 challenges await
EnjoyUp has released a new trailer for Dress to Play: Cute Witches.
North America can get its hands on this cutesy girl 'em up on November 8th when it hits the 3DS eShop (sadly a little late for Halloween).
Priced at $3.99 this one won't break your budget, but it may warm your heart?