Game designer Kenji Eno dies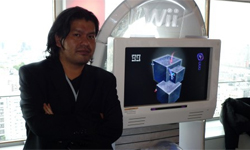 Aged 42
Sad news today, as Kenji Eno has passed away, aged 42. The cause of his death was heart failure due to high blood pressure.
Well respected as a designer and musician in the field of video games, Eno founded the studio WARP Inc and worked on a number of titles on Sega's Saturn and Dreamcast consoles.
More recently Eno formed a studio called From Yellow to Orange (fyto). One of his last works was You, Me and the Cubes on WiiWare.
Wii's World sends our condolences to all of Kenji Eno's family and friends.