GTA art featuring Mario & Luigi
You don't see this every day
Well this is pretty cool! Talented artist Amirul Hafiz has come up with these GTA-style pieces with a difference - that is, they have characters from the Nintendo universe in them instead.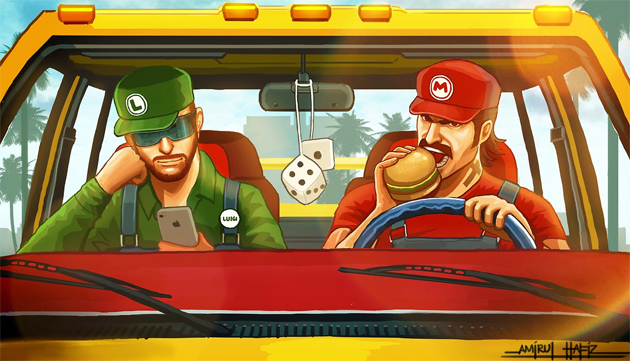 Enjoying a Burger Shot.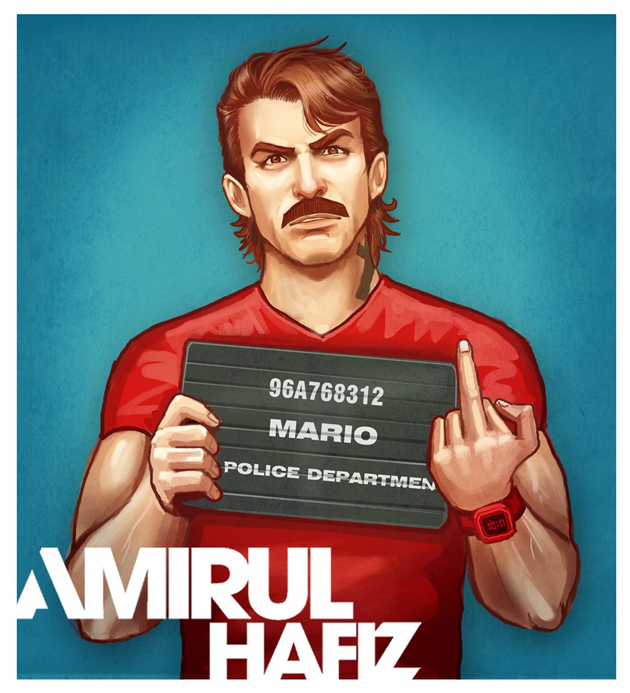 Fighting the law, and losing.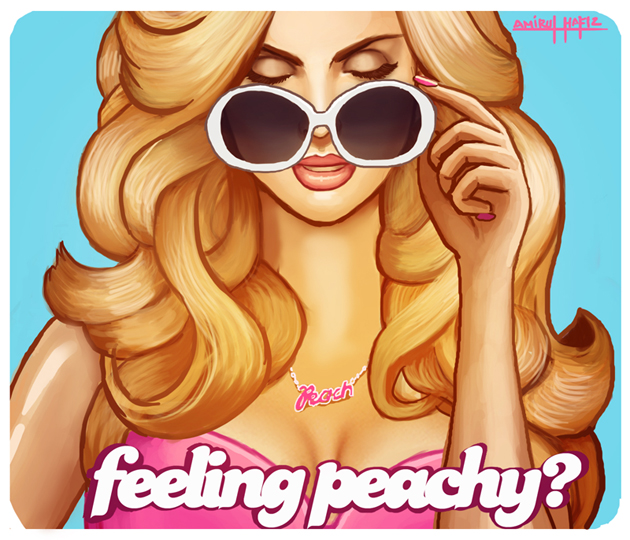 The passion, she is back.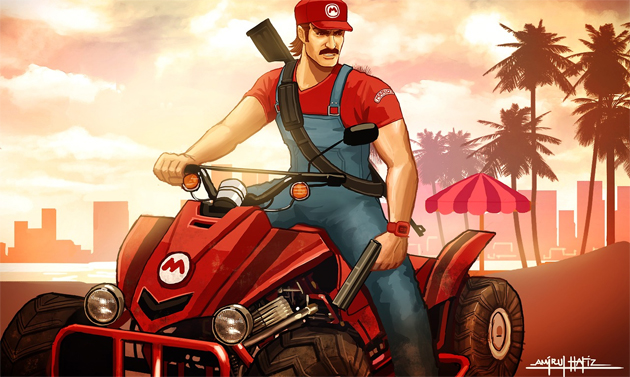 Not the discreetest drive-by.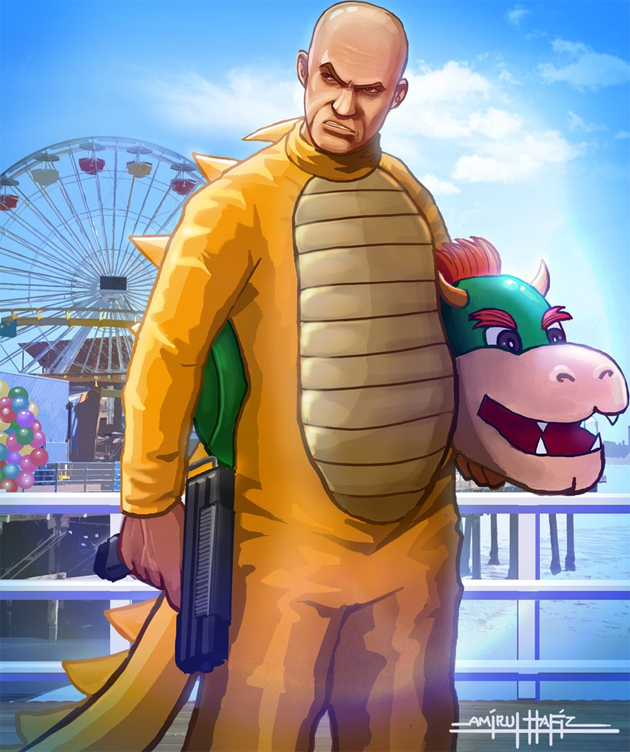 Bowser has a score to settle.