Guilty Gear Wii has motion controls

It's been confirmed by developers ARC System Works that the new Guilty Gear XX: Accent Core game will make use of the Wiimote motion controls. Purists needn't be concerned though because the Classic Controller is also an option.
If you're unfamiliar with the series, Guilty Gear is a 2D fighting game with colorful over-the-top characters and anime stylings.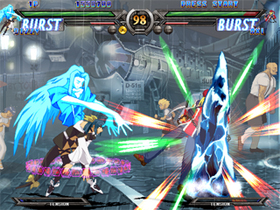 Heaven or hell - let's rock!
Guilty Gear XX: Accent Core is set for release on July 26th.