Konami targets terrorism

In a seemingly odd move, Konami are publishing a Wii game based on Target: Terror, a sub-par coin-op effort from 2004.
Target: Terror used a light-gun at the arcades, and will be the first Konami game to support the Wii Zapper.
As the name suggests, you play the role of an elite agent protecting the US from a wave of terrorists. Terrorists that sometimes like to hang out at the driving range. Two player co-op is supported so a friend can join in the fun as well.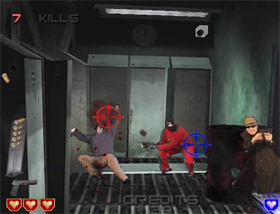 The war on terror is ugly.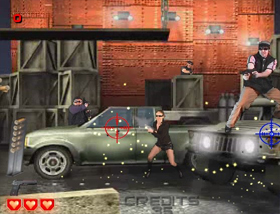 You're all terrible shots.
The token mini-games will be there too, this is a Wii title after all -_-. Expect to see Target: Terror sometime during the first quarter of 2008.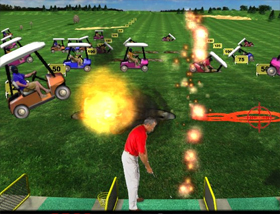 Hey c'mon, I'm off duty.