LostWinds announced on WiiWare

Frontier Developments based in the UK have announced a new game that will be coming to WiiWare when it launches in May. LostWinds is said to be a quality adventure that's packed with ideas taking advantage of the Wiimote.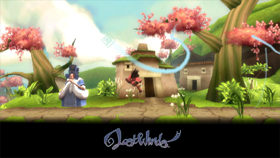 The press release reads:
"Built with Frontier's in-house 3D game engine technology, LostWinds puts the power of the wind in the palm of your hand as you wield the awesome powers of Enril the wind spirit - from raging tornadoes to the gentlest breeze ? to guide and protect Toku, a young boy who is the only one who can help you release the curse placed upon the world of Mistralis by evil Balasar".
Wow, that's one long sentence. It continues:
"Mistralis is a stunningly presented, magical land full of wonder and intrigue that bursts to life with your every action and exploration. The game's novel playful control mechanism lets you use Enril's elemental powers to help Toku in your quest to overcome Balasar ? powering his jumps and glides through Mistralis' different regions, buffeting and smashing enemies and solving puzzles".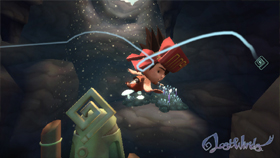 Looks good to me, I'll be keeping an eye on it.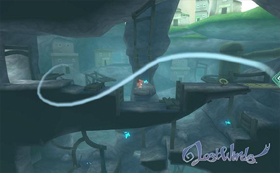 It's been confirmed by Nintendo that the WiiWare service will launch on May 12th in North America.