MadWorld gets a helping hand

In a promotional stunt for the British release of MadWorld, publishers Sega have strewn fake amputated arms through UK cities - each one soaked in blood and holding a copy of the game.
The severed limbs have been created in black and white, in homage to the game's style and as not to cause offense to the public. So far these things have been spotted in locations like London's Tower Bridge and Carnaby Street.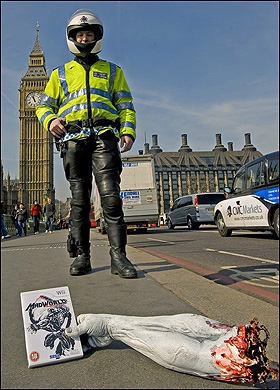 MadWorld's UK release date is March 20th, 2009.