Need for Speed: Most Wanted trailer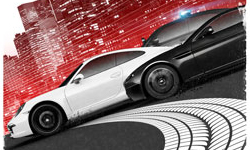 Let's go, Mr Driver!
The NFS franchise makes its debut on Wii U in less than a week's time in the form of Need for Speed: Most Wanted.
By the sounds of it, developers Criterion have put significant time and effort into making this an 'enhanced version' rather than a simple port. Off-TV play is supported, and more interestingly there's a co-driver mode which lets two people take part in the action.
Here's a Wii U specific trailer: