Nintendo Reports Quarterly Loss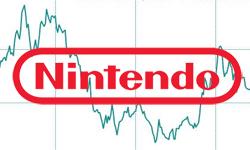 Despite another loss, things are changing
Despite the major success of Mario Kart 8, Nintendo only sold 510,000 Wii U units from April-June, bringing the life to date sales to around 6.68 million consoles. Financially, the company lost $97.3 million.
Regardless of this loss, Wii U sales are up in comparison to 2013. With upcoming games such as Hyrule Warriors, and Super Smash Bros., the console will likely maintain the momentum it gained with Mario Kart 8.
One major advantage of Mario Kart 8 releasing in the first half of the year is that general awareness of the console, for both the consumers and the media, seems to be rising.
Many people outside of the Nintendo gaming community are alluding Nintendo's struggles to the ill-fated Sega Dreamcast. While the Dreamcast sold better initially, Sega lacked the finances to fund it beyond a few years. Nintendo, on the other hand, could suffer a 20 Billion Yen loss for 38 years straight.
Do you think things will turn around for the Wii U, or will it ultimately fail?