Pikmin 3 DLC hinted at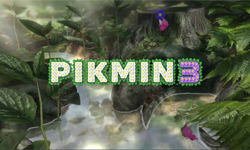 More to do for Olimar
Pikmin 3 is just two days away from release in Europe (although if you pre-ordered with GAME you may already have it, since reports say they broke the street date). While fans are keen to get their hands on the disc's content, Pikmin 3's lifespan may be further extended through downloadable content at a later date.
According to translators, this was suggested in a Japanese interview with Shigesato Itoi, Satoru Iwata and Shigeru Miyamoto on 1101.com:
So, using the Internet [the team] thinks it'd like to add new missions and maps to the game little by little.

Shigeru Miyamoto, Nintendo
Do you welcome DLC like this?