Pokemon X & Y announced for 3DS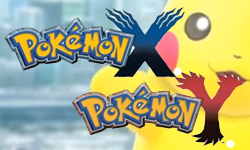 Nintendo Direct delivers the goods
Earlier today the suave-as-always Mr Satoru Iwata delivered a Nintendo Direct video that is sure to appeal to Pokemon fans worldwide.
Along with describing the history of Pokemon games in some detail, he announced the forthcoming release of Pokemon X and Pokemon Y on 3DS.
You can watch the video here in its entirety:
Pokemon X&Y will release across many countries in October 2013.