Rabbids Plunger Gun accessory

The Rabbids may be on their way home, but accessory makers Mad Catz still want you to join in the fun with this "plunger gun" shell for the Wiimote.
This wacky casing inspired by the games has a spring-loaded trigger mechanism for the B button. The Nunchuk cable can also be passed through the handle to allow for two handed controls.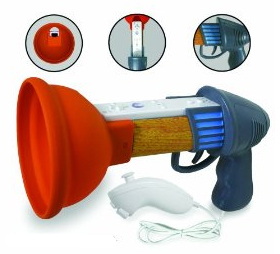 Amazon has the Plunger Gun in stock for $19.99.