Today, in 2014, we are surrounded by many conveniences. While it may have been troublesome in the past, making purchases is extremely easy for consumers. For video games, you can walk into GameStop, or you could even grab a game at many supermarkets while getting your groceries. While this can be great and convenient, it does bring some adverse effects, particularly on independent, small owned game stores.
A similar thing happened with the music industry. iTunes is very convenient, and it keeps all available music in one spot. But the record stores that dominated the 20th century seriously declined with a large portion going out of business.
With the video game industry, GameStop (or EB Games) and Amazon are iTunes. They're not necessarily a bad thing. It helps developers get their products to as many people as possible. It allows us to access many games. But small, family owned game stores are going out of business, and it is a shame. In many cases, those small stores will leave you feeling the most satisfied. You can't beat the personal touch, even with video games.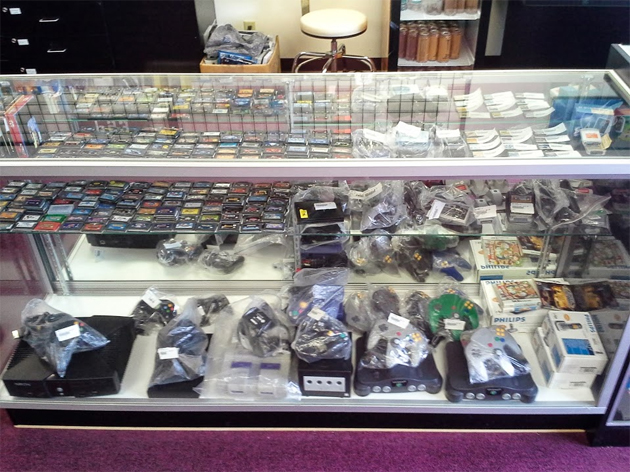 In my town, there is a local game store that I frequent called Game Depot. While their prices are a little higher than the competition, I still shop there. I do it because the store is clean and well organized and contains a variety. I also do it for the personal touch. The clerk and I may discuss memories from old games, or we may ponder the future of gaming. Regardless, the service is always personal and unbeatable. When I purchase a game, I'm left feeling like I'm helping out a family. And it's a good feeling.
Another unbeatable thing about independent game stores is that you really never know what treasures you'll find. In the big, commercial stores, really all you can get are the latest releases. At these independent stores, you can find NES, SNES, N64, all the way up to Wii U. You can find things that are almost forgotten, like Atari or Sega products. Sure, I can go and order a copy of Donkey Kong Country on Amazon, but it is so much more fun to actually find it in a store. That feeling of discovery and nostalgia as you pick up the cartridge is priceless.
So when you can, help out the little guys. They opened the stores because they have a passion for the industry, the same way many of us do. They want to share their experiences with you.
My favorite independent game store is Game Depot, in Union, Missouri. What's yours? Share your experience about a small owned game store, and support the little guys.