Disney's Ultimate Band

Disney has announced a new rhythm game called Ultimate Band, a seemingly obvious attempt to cash in on the success of games like Guitar Hero.
In development by Fall Line Studios, senior producer Tim Huntsman feels Ultimate Band will be more fun than the other musical franchises that have come before it:
"Aside from the peripheral, we've always considered those to be more of a simulation versus a game. Our focus has always been on making a game, focusing on the fun and the physicality of what it's like to try to play air guitar".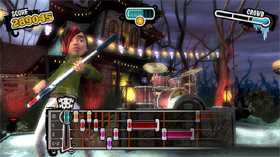 Peripherals will be absent in Ultimate Band though, you'll play along using only the Wiimote and Nunchuk. Details on the tracks are limited, only a few are currently known:
Devo - Whip it
The Raconteurs - Steady as she goes
Slayer - God hates us all (full album) **
** not really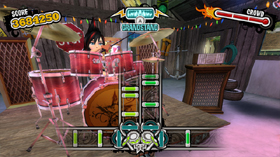 Ultimate Band is scheduled for release sometime during the fourth quarter of 2008.