Why no LEGO Lord of the Rings on Wii U?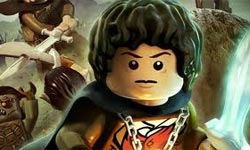 I'll tell you why
LEGO Lord of the Rings was released last month for a multitude of platforms - although one notable absence was the Wii U.
A spokesperson for publishers Warner has now revealed why this is the case:
"The primary reason is that Traveller's Tales and LEGO were already working on LEGO City Undercover for Wii U."
LEGO City Undercover is a Wii U exclusive, so did we get the good end of the deal there?