Using the Wiimote in Brawl

If you've been wondering how the Wiimote controls work in Super Smash Bros Brawl, here it is: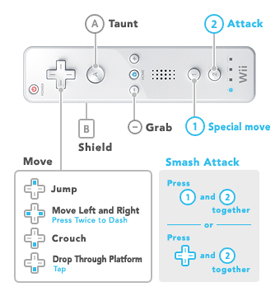 The control pad is used much as you'd expect, controlling movements like running, jumping, crouching and getting down through platforms.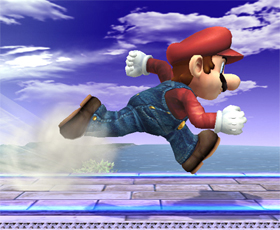 I'm late for work.
The 2 button is mainly used for standard and strong attacks. Just pressing it alone will do a standard attack, while if you hold a direction you get a strong attack. You can also use it for smash attacks when available.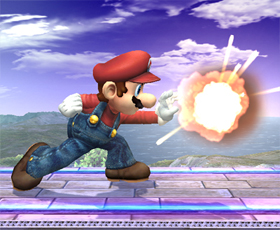 I am the god of hell fire.
The 1 button gets used for special moves, which move depends on the direction you're holding.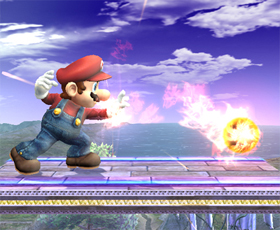 That's a spicey meat-a-ball.
B button is your shield amongst other things. The position of this seems a little strange, but it's accessible enough and could work out ok.
Dodge: B button and a direction.
Grab, or throw item: B button and press 2.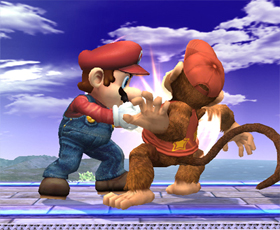 Come here monkey boy.
The A button is used for taunting your opponents.
When a smash ball appears you have to hit it, rather than just walk into it.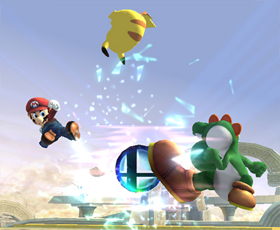 Yoshi's deformed foot.
A limited demo of Brawl will be playable in Los Angeles at the "E For All" expo on October 18th (tomorrow). Wiimote controls will be on-hand to try for those attending.