Atari founder doubts the Wii U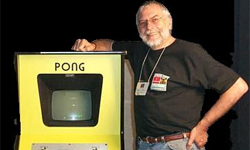 Nolan Bushnell says nay
Widely considered a founding father of our industry, Nolan Bushnell is an inductee of the Video Game Hall of Fame - but in an interview with the New York Times he has low expectations for the Wii U:
"I actually am baffled by it. I don't think it's going to be a big success. These things will continue to sputter along, but I really don't think they'll be of major import ever again. It feels like the end of an era to me."
That might not be the most encouraging of statements from the founder of Atari, but you could say he's not really a major force in gaming any more. Does his opinion concern you?