La-Mulana dominates WiiWare charts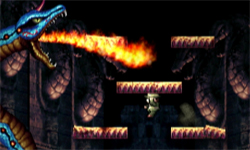 Whip cracking all the way to the top
La-Mulana is currently enjoying some well deserved success on top of the WiiWare charts in the US and all across Europe. Not bad going, for a game that almost never saw the light of day on WiiWare until publisher EnjoyUp saved the day.
"LA-MULANA Number 1 in USA!!!! AWESOMEEEE!!! YES!!! THANKS!!!" - @EnjoyUpGames
La-Mulana is possibly the last great game that will hit the WiiWare service, so if you haven't downloaded it yet read our La-Mulana review.