Nintendo - "no more games for Wii"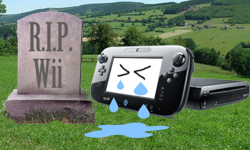 It's all about U
It may have been their best selling console of all time, but Nintendo are kicking Wii to the curb as they focus all their efforts on the new Wii U. An interview with Bill Trinen, a director of marketing at big N, has confirmed there will be no more first party games for the old Wii.
And so Kirby's Dream Collection is the last first-party game we'll see on Wii.
Do you feel Nintendo is abandoning the console too soon?