Microphone concept art
There's been a lot of microphone talk lately, with Nintendo rumored to be making an official microphone accessory. Games such as High School Musical and Harry Potter are said to make use of it.
A gadgets magazine based in the UK called T3 has come up with some concept art for a possible microphone attachment to the Wiimote. Is this how it could look?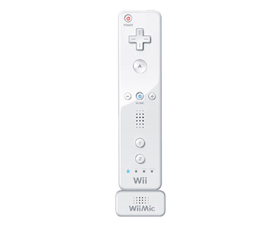 Wiimote Mic Attachment