Wii U is region locked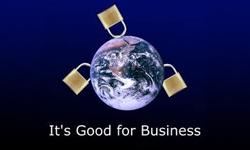 Regions wept
To the surprise of absolutely no one, Wii U is a region locked console. This information comes via a translated tweet from well known Japanese gaming magazine Famitsu.
"What can be played on the Wii U is restricted by a region-lock feature; software not sold in the same region cannot be played." - @Cheesemeister3k
Region locking has been a thorn in gamers' sides on nearly all of Nintendo's consoles, the only exceptions being the Game Boy and DS handhelds.