Injustice: Gods Among Us review
Some of their toughest fights yet.
Review written by
TaylorR
May 1st, 2013
Injustice is the latest game from NetherRealm, the developers of 2011's Mortal Kombat reboot and you can definitely see the resemblance. For decades fans of the DC Universe have wanted to play out battles as their favorite heroes and villains and beat each other to a pulp, now with Injustice: Gods Among Us they finally have a great way to do just that.
Injustice is a fairly straightforward fighting game with more of a focus on brutal, simple combat than technical combos. In Injustice, each strike feels like it has the force of a god behind it. The game does a lot to strengthen the parallels between the traditional concept of a god and these superheroes and villains we've all grown up with. While it sometimes seems ham-fisted, it mostly comes off as an interesting way to view the characters we all know.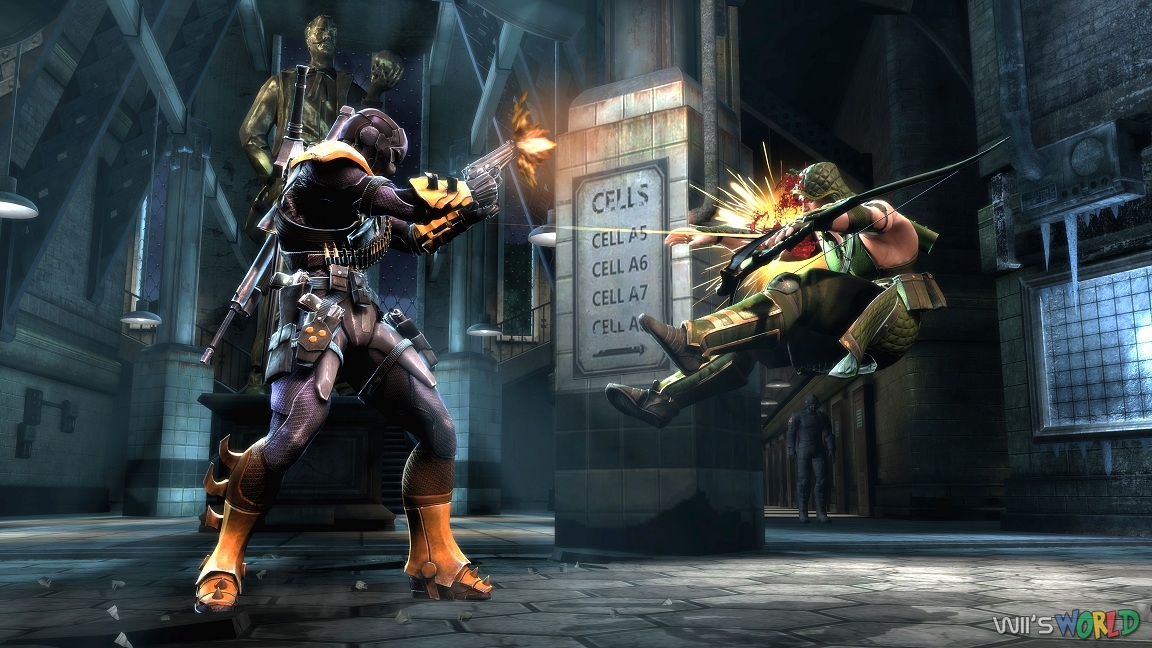 The art style used perfectly straddles the line between realism and stylized. NetherRealm did a great job updating these characters and giving them outfits that look like they actually provide some protection instead of the spandex suits they've worn for years. They're going to need the protection too from all the hits they take.
However, the most important part of any fighting game is obviously the combat and Injustice does it extremely well. Each match starts with both fighters giving a witty quip and then they are let loose in their ring of choice. From there they can either start bashing each other immediately or use one of the myriad interactive objects - ranging from propane canisters to airplane motors to the Batmobile, all of which do insane damage. Once one of the combatants has been pushed to the edge of the map, most will allow you to perform an area transition by slamming the opponent through a wall or off a cliff side. However, for a more 'skill' based fight with a friend, these features can be turned off.
Finally if your opponent still stands you can use your 'Super Move' which is basically equivalent to Mortal Kombat's "Finishers" in their cinematic quality and originality. Being a huge fan of superheroes in general, I was in love with most of these super moves. Watching Superman launch a guy into space only to slam him back down is awesome - unfortunately it's not all that awesome after you've seen it fifty times. The super moves use your special bar which, compared to other fighting games, seems to fill incredibly fast, meaning that unless one person somehow misses their Super Move, you are going to be seeing these same 15 second animations around 2 or 3 times a match for each fighter. I understand it's an easy way to make these characters feel like gods, but it just makes them seem like they are holding back in their normal fighting. It's not like you have to memorize a button sequence either, you simply pull both triggers simultaneously, it really comes off as a way for newer players to have a simple move they can do that's easy to execute but has a lot of flourish.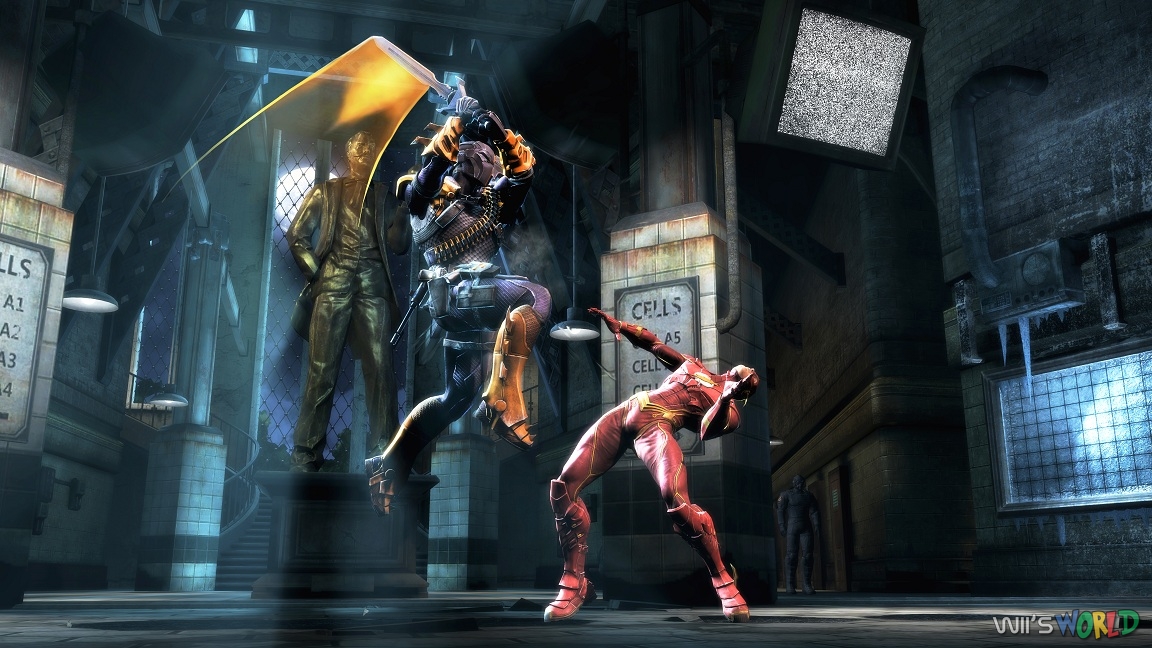 However, I'm not saying this game is targeted specifically at children. Without spoiling anything, the storyline is centered on one of our most beloved heroes becoming a murderous psychopath and a few heroes attempt to end his reign of terror. I can't really say much more without giving things away but I will say the story mode is a fairly good length at around five hours and with the exception of maybe two or three fights, I just couldn't put the controller down.
In summation I would say if you are a fan of Mortal Kombat and super heroes you should give Injustice a try, while it may seem like the campaign is short, there are plenty of other side challenges to unlock artwork and alternate skins. However, if you're still somewhat on the fence about it, I would say give it a rental if you're just interested in the story.
80%
Gameplay:

Graphics:

Sound:

Lifespan: