2014 Elite Status Gifts Have Been Announced!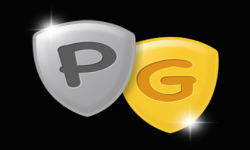 Choose your game..
After diligently collecting and redeeming our Club Nintendo coin for months, the moment has arrived where Gold Status and Platinum Status members will receive their bonus reward.
In order to achieve Elite Status membership, a Club Nintendo user needed to have at least 300 lifetime coins for Gold Status and 600 lifetime coins for Platinum Status. Unlike years in the past, Nintendo has opted to only give away digital game downloads rather than physical merchandise.
Gold Status members will be able to choose from the following:
Platinum Status can choose from any of the Gold Status rewards or:
The prizes that stand out to me for Platinum members would be Donkey Kong Country Returns 3D and Game & Wario since both retail around the $20-$30 mark. For Gold members, I recommend Zelda II - The Adventure of Link for Wii U owners. It is a great opportunity for Zelda fans to replay, or experience for the first time, a classic game from the series.
What will you be choosing for your Elite Status Gift?