Free retail game for 3DS XL owners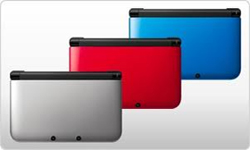 In Europe that is
Nintendo sure are getting generous with the freebies lately, and this is likely to be the biggest of all.
European gamers who register their 3DS XL handheld with Club Nintendo before January 15th, 2013 will get a free game to download.
These games aren't duds either, check out the selection:
European 3DS XL owners should definitely head over to Nintendo Europe to make the most of this offer. Once you've chosen your game, a download code will be emailed to you within a few days.