Soul Calibur Legends review
Is this the future for Soul Calibur?

Review written by
Randolph the Grey
Well, am I disappointed. This was one of the few times I have disregarded all review sites and purchased a game universally despised by reviewers. That was a mistake. Ha! I'm probably going to avoid doing that for a while as this game was a waste of time and money, but also gave me tennis elbow (not seriously, my arms just get sore after marathon sessions) and left a bad taste in my mouth. But don't listen to me complain! Read my scientific, unbiased review! I'll save the complaining for later.
Gameplay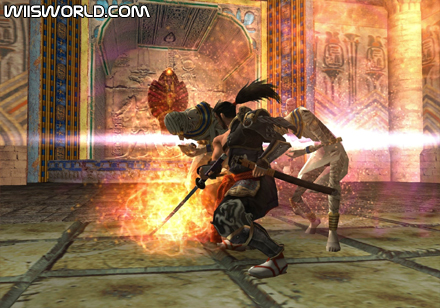 When Nintendo unveiled the controller, did your mind flash to swinging the controller as a sword? That was my dream, and Soul Calibur Legends has dashed it to the ground. You progress through the game with a miniscule array of attacks and combos at your disposal, and trust me, it gets repetitive.
Adding insult to injury, you basically have to wave your arms with big gestures in order for your attacks to be recognized. Even then, the game often decides not to acknowledge it, so you can be flailing in the midst of an army of opponents while your character sits still to die. Believe me I tried subtle movements. That's how I play Wii Sports and Red Steel. It just doesn't work here. Large, flourished movements don't work every time either. Overall, the play mechanics are sketchy at best, perhaps even broken.
Graphics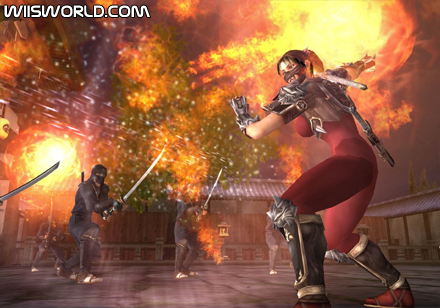 Despite this horrifying unplayability, the graphics are done well. Some of the environments are a little bland, but your characters and their animations look impressive. In fact, your enemies' animations are good too. The Soul Calibur we know and love comes through a bit here. The games have always been pretty, and Soul Calibur Legends doesn't fail to deliver in that aspect. Visually it's much better than the typical Wii fare, but not quite up to Metroid Prime 3 or Super Mario Galaxy standard.
Sound
There are awkward silences at times and the music is fairly average, no better, no worse. Unfortunately, the same cannot be said for the character's lines that they spew out during battle. Each combo has one assigned line, so if you find a great combo, you're forced to listen to the same sentence over and over. Congratulations, here's your Certificate of Redundancy Certificate!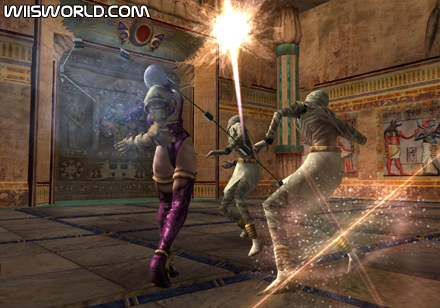 Lifespan
If you can even stomach this game for a whole play through, I can see no reason for you to try it again. I'm still in disbelief that they've put the Soul Calibur name on the box. Either I'm just too big a fan of the franchise to accept this type of mediocrity, or the developers got lazy.
If my review sounds hate-filled, it's because I spent fifty dollars and eight hours of my life on this unsatisfying experience. If you think I'm too rough on the game, try it for yourself (that's not a recommendation).
Soul Calibur is way too good for this cheap kind of spin-off. In the end, I'm forced to watch as the Wii's competitors get what I so desired: Soul Calibur, the game I played with my friends. The game I enjoy. The game worth my time and money. You'd do yourself a great favor to stay far, far away from this one.
50%
Gameplay:

Graphics:

Sound:

Lifespan: