Wii Sports Resort review
A motion control revolution. Again.

Review written by
Nova
August 2nd, 2009
Let's all go back to a time when our TVs were not graced with the presence of our esteemed console. This was when we had only heard a little of a new gaming experience called the 'Revolution'. Can you remember your thoughts on motion control? If you were like me, you probably imagined motion control in video games to have perfectly mirrored movements. Link would move his sword exactly how you held the Wiimote. The Miis would hit their tennis balls only if you made the exact accurate motion to do so.
However, the original Wii motion control turned out to be less glamorous than we thought. In stark contrast to the perfect one-to-one sensing of our dreams, the Wii instead measured gestures and made assumptions, looking at motions as cues to animations, in the place of button pressing. Several years later, Nintendo announced new technology that would improve on the original idea, taking us back to our former dreams. The remedy was Wii Motion Plus, and the game Nintendo would use to showcase it was Wii Sports Resort.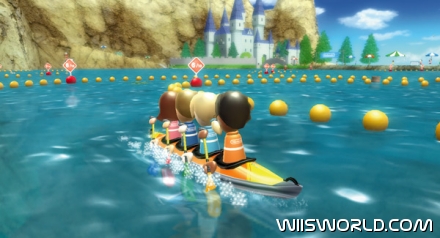 Well, Wii Sports Resort is finally here, along with Wii Motion Plus, a peripheral that you will immediately notice adds significant length to the Wiimote itself. The game comes packaged with a special Wiimote jacket that can accommodate the extended end piece.
As with the first Wii Sports, the game itself acts as a tutorial for a new technology improvement that will likely become a requirement for a plethora of 1st and 3rd party games. Nevertheless, there is enjoyment to be had behind the tutorial. Wii Sports Resort is a fun, casual experience that can attract new players and prepares us for the onset of cooler and more diverse uses of the peripheral.
Gameplay
It's hard to summarize the gameplay of Wii Sports Resort. The sports activities are so varied in control that the only way to fully review the game's level of entertainment is to look at each sport individually. Unfortunately, the review would be so unbearably long in order to accomplish such a task that a formidable summary is the best one can do.
The game has a stunning number of sports available to play, twelve in all, more than twice that of the original Wii Sports. Most of these sports have more than one activity associated with them. For example, Swordplay (which is sure to be favored by many players) has three different games that each include different rules and goals. Others, like archery, have up to three levels of difficulty. The sports themselves vary in necessity of Wii Motion Plus. In swordplay the powers of Wii Motion Plus are absolutely required; the Wiimote on its own would not be able to detect such precise movements. Others, such as canoeing and cycling, seem almost out of place, as the capabilities of the peripheral are by no means put to the test.
As for entertainment value, only a relative few will have immediate appeal. Swordplay, as mentioned twice earlier, Archery, Table Tennis, and Bowling are the few games I considered to be more enjoyable than the others. They showboat the abilities of Wii Motion Plus in a way that makes them fun to try and master. Other sports, like Frisbee, Basketball and Golf, can also certainly be very enjoyable, but aren't as exciting or as innovative as those listed above. Some games like wakeboarding, canoeing and cycling lose their appeal quickly and won't be sports you're likely to show a newcomer as an example of the Wii's amazing new capabilities.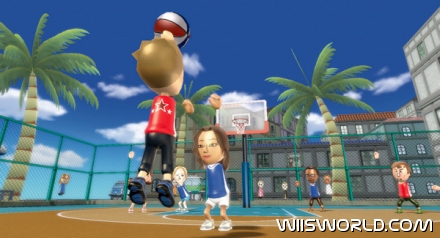 Unfortunately, I was too stingy to purchase a second Wii Motion Plus and am too unlucky to have friends who have also purchased Wii Sports Resort so any games requiring multiplayer, such as the esteemed Dogfight, I was unable to play. So as to the entertainment value of the multiplayer, I have no idea. But I can only imagine that playing the game cooperatively and competitively heightens the experience a hefty degree.
The gameplay of Wii Sports Resort in general is fun and exhibits the magnitude of new control capabilities involved with Wii Motion Plus in an exciting way. Nevertheless, some of the less exhilarating sports prevent the gameplay as a whole from earning flying colors.
Lifespan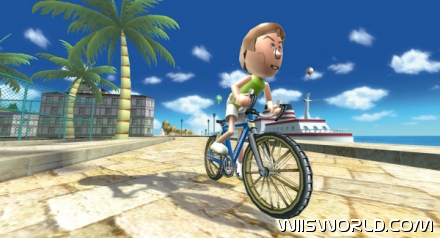 As mentioned before, a proud few of these sports are wildly replayable while the rest have a shorter longevity. Those sports that present different kinds of experiences for each run through are the ones that will have the longest lifespan. Some sports simply don't offer anything new for every playtime and therefore, won't be calling you back repeatedly.
In retrospect, Wii Sports Resort has a higher lifespan than Wii Sports. There is more to do, including collectible items, or stickers, to find. Some minigames are unlockable and, while none are too difficult to unlock, will give you something to work for. The lifespan isn't fantastic, but you will certainly find enjoyment out of the game for some time.
Graphics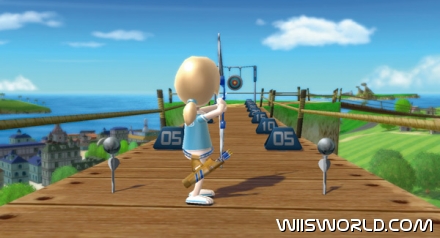 The first thing you will notice in Wii Sports Resort is the presentation. Instead of feeling like you're at a day trip to the local sports club (as in Wii Sports), you really get the sense of being on a full sports vacation. Wuhu Island is varied and colorful, and the small nuances of the sports make them feel genuine. I think the sport with the best presentation is perhaps cycling. While one of the least entertaining sports to take part in, cycling does show a very interesting view of the island. Not only that, but the way in which it presents the race at the start and end is very cool.
While Wii Sports Resort is by no means 'Current Gen' in terms of graphics (if we take the highest standard as THE standard), the game is one of the prettiest games you will put in your Wii. The colors are vibrant, the water effects are believable, and the blurring effects make the sports feel more natural. While it may not seem like the kind of game that would need attractive graphics, Wii Sports Resort doesn't disappoint.
Sound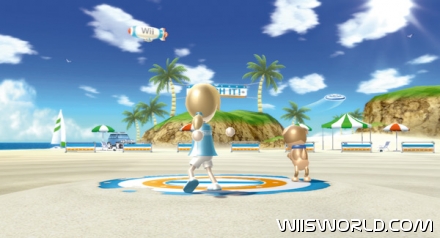 Although repetitive at some points, the sound in Wii Sports Resort is lurid. Most sports have an appropriate music track associated with them. Swordplay, the victim of much praise in this review, gets the highest marks once again for its music. More specifically, the music in showdown is fantastic. It makes you feel as if you're right in the middle of an epic samurai movie, fighting your way through bandits to save some helpless village.
All in all, the music is a step above the more generic soundtrack of Wii Sports. It makes the experience an artistic one at most, and puts that much more life into what is already a healthy beast.
Conclusion
Every so often, Nintendo finds it necessary to release a new peripheral to (hopefully) improve play quality. Wii Motion Plus is essentially that. However, the level the Wii Motion Plus raises the experience to is significant. The potential has been increased. Wii Sports Resort proves such a statement. It uses Wii Motion Plus in a fluid manner, keeping the controls interesting and fun despite however uncomfortable the player may be with the stark difference.
82%
Gameplay:

Graphics:

Sound:

Lifespan: