Super Smash Bros. Brawl review
Brawl is here, but is it worth the hype?

Review written by
Andrew Gray
So here we are. More than a year and a half after its announcement, Super Smash Bros. Brawl has finally reached Wii owners in the US. So, is the game worth it? In a word... yes. In two words, Hell yes!
A Star Studded Slamfest!
Overall, Brawl doesn't change much in the Smash Bros. game style. Two to Four characters enter a themed stage, duke it out with one another and try to see which of them can knock the others to the side or above fastest. Each character has their own special moves, smash attacks, and specific techniques. Items fall periodically which can either help or hurt friends and foes alike.
Of course, if you're a Smash veteran, you already know this by now. What's different about Brawl's gameplay though? Not much, but there are quite a few little things. The biggest change is to the game's overall engine which makes it feel a lot faster and also slower than Melee did. This is sort of hard to explain, but if you play you'll understand and quickly get used to it.
There are also additional items, which include the Assist Trophies (sort of like Pokeballs with more interesting characters like Little Mac from Punch-Out!, Lyn from Fire Emblem and even Saki from Sin and Punishment). Then there are the Smash Balls, which act in a similar fashion to the super moves you would find in a game like Marvel Vs. Capcom. Returning players will also notice that certain veteran characters are different in subtle ways (Mario for example uses the FLUDD waterpack from Super Mario Sunshine for his Down-B move), but the game hasn't changed that much.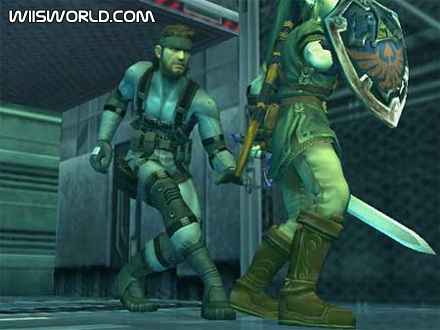 Regarding the Final Smashes I will say that they're an interesting idea, but one which could have been better implemented. Certain characters have moves which are next to useless (Donkey Kong and Meta Knight's for example), while others are too good to the extent of being unfair. Most likely they'll be banned from the 'serious' tournament play, which I'm actually glad about.
Returning from Melee is the trophy system, where players are able to obtain various trophies sporting Nintendo characters and trivia on them. These are a lot of fun to collect. The trophies have now been doubled to almost six hundred, most of them you won't be getting in the classic mode like before. Instead of a capsule machine this time around, players are given a Space Invader-like 'Coin Launcher' in which they shoot coins at targets and trophies to obtain them, along with more coins.
In addition to trophies, there are also stickers. Not only are these nice little images to look at from various games, they can be used in Brawl's adventure mode (like the badges in Paper Mario games were). For most players though, the stickers will probably be seen as just fluff.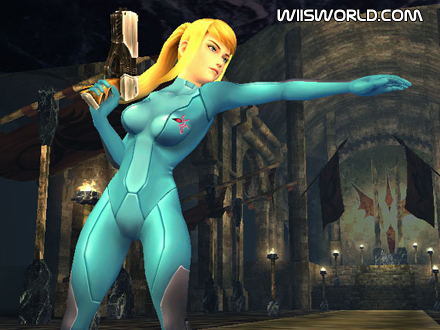 Finally, an additional extra called "The Vault", tasks players with certain challenges in exchange for rare trophies, stickers, stages and music. These challenges will likely keep the avid enthusiast active for months. As if all this weren't enough, the Home-run contest, Multi-man Melee (sorry, I don't go with the Brawl moniker), and other extras from Melee return as well. If that's not a full package, I don't know what is!
An Old Friend
Now what about Brawl's vaunted one-player extra, the Subspace Emissary? Well, that's kind of a mixed bag. SSE is essentially what would happen if you made a modern version of an old Kirby title, add the Smash play style for fighting and alternated between various characters in the game. In some cases the game can be really fun, particularly when you fight bosses like Ridley, Rayquaza or Petey Piranha.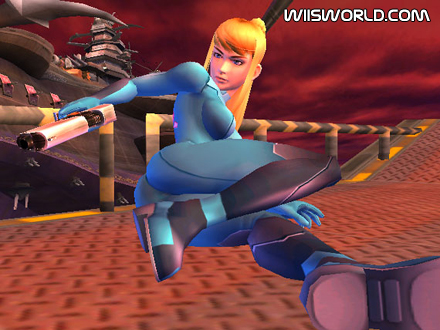 On the other hand, platforming sections of the game can quickly get old, with the possible exception of the Donkey Kong Country-esque Jungle stage. At times it can feel like a chore, but it is the best way to get all the hidden characters without going through several hundred brawls.
Freaks and Geeks
Now to the actual main reasons why many such as myself plunked down fifty bones. The starting roster in Brawl consists of twenty three characters, many of which are completely new to the game. What's especially nice is that many of these new characters have their own unique play styles, adding considerable depth to the overall system. Characters like the Pokemon Trainer, who can use three different Pokemon at a time (naturally, they're the original three starter Pokemon from Red and Blue in various forms), Captain Olimar who uses Pikmin to fight and Zero Suit Samus who is a lighter, speedier version of her armored self.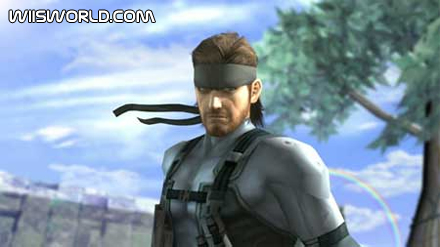 The other fighters, while not as innovative, are still fun and give newcomers and veterans alike interesting new variations to try. I imagine that Pit and Meta-Knight in particular will become favorites. Oh, and you can't forget Sonic and Snake, which will probably draw in a good deal more fans.
** SPOILER PARAGRAPH! **
Unfortunately, the same cannot be said about the hidden characters. Speculated about for months, the final roster was the basis for much of Brawl's hype and one of the reasons why the official Dojo was looked at for updates frequently. I'm sorry to say though that the majority of the hidden characters are simply the remaining cast of Melee, retaining their 'clone character' move sets despite Sakurai's denials to the contrary earlier. Mostly, because Roy's gone for good and Mewtwo has been replaced by Lucario who basically uses the same moves. What especially irritates me is that Fox has TWO clones in Brawl; Falco was fine but now Wolf O'Donnell has come to play. Seriously? If there was Golden Sun music Nintendo, why the hell didn't you include Issac?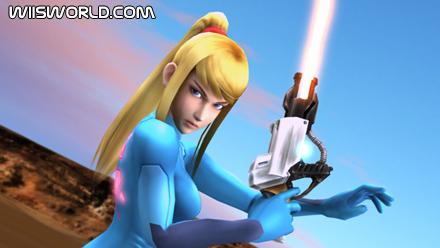 ** END SPOILERS **
The stages in Brawl differ little in actual composition from Melee, but based on scenery there are quite a few standouts. Meta-Knight's Battleship Halberd, Pictochat, the Warioware stage, and F-Zero's Aero City are all very interesting stages that will probably be among the fan favorites as they consist of more than a few things going on in the background and actually affecting the player. The Warioware stage for example has fighters play the minigames associated with the Franchise; if they succeed, they are given health. If they fail, anything can happen - from nothing to being flung off screen. Other than that, the majority of the stages aren't really anything special and most follow the 'three stages, one base' rule established in the original Smash Bros.
We'll make beautiful music together.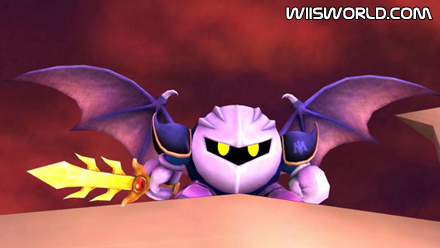 The music in Brawl has got to be one of the greatest game soundtracks of all time, bar none. The typical tracks and themes songs from Melee and the original titles that the characters came from are included and expected, but where Brawl really stands out is in that nearly every catchy tune from a particular game series is included. Okay, that's an exaggeration, but the track list is still impressive. Donkey Kong's stage for example, has finally gotten rid of that awful DK Rap and now consists of tracks that more than a few DKCountry fans will recognize, including the 'Bramble Scramble' music. Others include tracks from the Metal Gear Solid titles, Zelda: Link's Awakening, Brain Age, Wii Sports, Kid Icarus, and even Sonic CD. Best of all, nearly every track is fully orchestrated, hopefully indicating that Nintendo will ditch MIDI music for good.
The sound effects in Brawl aren't really that different from Melee, so there's no real need to rate them. However, what I will comment on are the voices. A lot of people have wondered why it is that Nintendo doesn't often have voices in their games, and Brawl may show us the answer why. While the characters from Metal Gear (not just Snake) appear in a cameo through a special Taunt trick (right down to the Codec style of MGS1), the other voices which talk (not DK, Kirby etc) are downright horrible. If you actually listen to Pit without the music, he sounds like a kid suffering badly through puberty. Even worse are the voices for the Starfox gang. Fox, Falco and Wolf's taunts sound stereotyped to a fault and make me suggest that Nintendo hire professionals to do that work for them, or better yet, give us the option to use a Japanese track. As if that weren't enough, for some reason they replaced the announcer from Melee with a new, older sounding voice which I don't like at all and I doubt others will either.
Finally, how does the online mode stack up? Quite well, for the most part. A good amount of lag is still noticeable, which can be the difference between victory and defeat. I hear that things have been improving, but until I experience it I'm more than content with the normal multiplayer, especially since Nintendo has stubbornly refused to give up the terrible friend code system.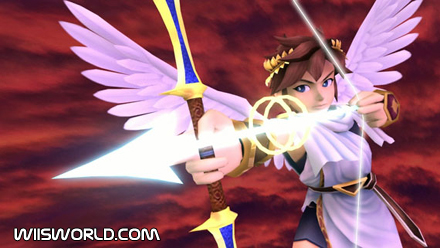 The Winner is...
What else is there to say? If you're a Wii owner and a Nintendo fan, there's no better game than Brawl!
97%
Gameplay:

Graphics:

Sound:

Lifespan: